Hayman Reece Weight Distribution Systems
Did You Know?
Towing without a Hayman Reese Weight Distribution Systems can cause unnerving trailer sway, reduced steering and braking responsiveness, less traction and misaligned head lamps. Overtime you may also notice a reduction in fuel economy and in increased tyre wear.
Hayman Reese Weight Distribution Systems improve safety, handling, control and comfort when towing.
When using a Weight Distribution System, the ball weight remains the same, however the load is evenly distributed through the vehicle's chassis to all four wheels. It is important that the capacity of the Weight Distribution System is correctly chosen and that the vehicle manufacturer's recommendations are always followed.
Choosing the right Weight Distribution System for you
To determine which Weight Distribution System is most suitable for you, first weight your caravan, camper trailer or trailers ball weight. We recommend you use a Ball Weight Scale to do this. Generally most caravans, camper trailers or trailers manufactured in Australia have a ball weight 10% of the laden weight. But always remember, you need to consider everything you put into the caravan, camper trailer or trailer, including water, gas bottles, food, luggage, etc. as this will have a direct affect on your ball weight.
The laden weight is often underestimated in Australia and this can become a problem when trying to balance your caravan, camper trailer or trailer and tow vehicle with equipment that is not up to task. Once you have determined your ball weight, record it and retain for easy review.
Now that you have your ball weight, use the chart below to determine the correct size of Weight Distribution System required.
FOR MORE INFORMATION
Visit our supplier's website below or
View our showroom at 5 Bradwardine Rd, Robin Hill NSW 2795
or call us on 02 6331 1311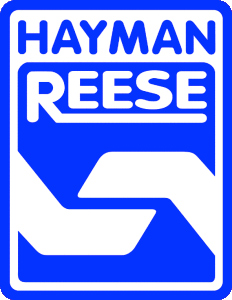 CLICK HERE – To View Hayman Reece Website